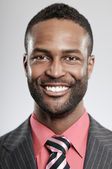 Nigerian Christian Singles is a Christian social network that allows you to connect and interact with other members of NigerianChristianSingles, share contents, support your favorite causes and take part in what God is doing online. When making new connections online it's very important to be in the right social network platform. Social networking site can be an excellent way to connect with like-minded people, share your interests and message each other quite easily on a simple platform. Our Christian dating site is a Christian social network and users on the site can set up a number of different preferences based on their reasons for joining the site. By accessing our site you will experience a big Christian social community on like what you get connecting on a social platform like facebook or a similar dating platforms.

Meet Christians in your area: Sometimes it could be difficult to meet Christians in your area that doesn't attend the same church or live in the same community as you. So, by being a member of our Christian social platform means opening yourself up to a whole new congregation or a group of people you would not normally speak to on a traditional scene and can be really empowering. You never know the type of connections you could make in a community of Christian faithfuls.
Find a dating partner that shares your beliefs: when accessing other dating sites it can be tough to find a dating partner that shares your Christian beliefs. Rather than having to sort through hundreds of potential partners profiles looking for a Christian or a Christian that regularly attends church services, you can find local Christians that are committed to their faith on a Christian social network like ours.
Simplifying relationships: having an immediate understanding or connection with Christianity can create a powerful bond. When both of you are on the same page and you have a common background this can make the process of creating a relationship much easier. Although Christians do have massive differences, sometimes building a relationship with the same similarities can be a very helpful thing for the future.
It can ease bonding with families: if a Christian family know that you share the same Christian background and and values as they do, they might be much more accepting of your relationship. So a Christian social network makes connecting with others easier and also making sure that you can continue to connect with the family of your new friend or partner can simplify the process further.
Bridging the gap between you and your potential date: Our Christian social network is constantly expanding and that means making new connections all the time. You could potentially meet people from your local community or expand your network outward to see even larger group of people across the nation or even internationally.
Sustaining old connections: You may run into an old friend online through our Nigerian Christian social network. A friend you must have lost contact with or someone that moved away. Christian social network like NigerianChristianSingles.com is an excellent way to stay in touch and connect with people locally and internationally. And with our great communication tools makes staying in contact much easier.