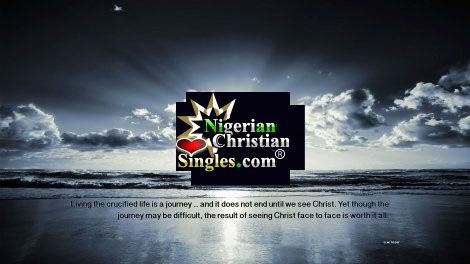 NigerianChristianSingles.com is a Christian Social Media and a great platform for singles that are searching for love, friendship or marriage, to connect and interact with other Christian singles searching for the same thing. With tens of thousands of Christian singles signing up every day, NigerianChristianSingles.com is the largest Christian dating service in Nigeria that is designed specifically for Nigerian Christian Singles that are searching for online platforms where they can connect and interact with other Christian singles.
We aren't Just a Dating Site, we are an online community of single Christian men and women that shares the same Christian values and beliefs. Our community serves as another source of creating personal relationships between Christians, and also taking part in fellowships, like chat forums, blogging, discussion boards, picture galleries, instant messaging, private messaging, and much more. This community is actually created with the belief that interaction of like-minded Christian single men and women would be exciting and fun experience. Therefore, we made the procedure pretty simple, offering you a complete control in your search for a life partner, while we provide our full assistance.
Finding Love Through Faith
We recognize that good and long lasting marriages are built upon shared beliefs and values. That is one of the reasons why our mission is always to help you connect with someone within your localized dating location, someone that shares the same faith and beliefs as you, allowing you to have a genuine companion in love and lifestyle.
We created this social networking platform for Christians and anyone who want's to explore and connect with Christians with the purpose of interacting and nurturing a good relationship, friendship, love and so much more. And we hope that it will steer them in the direction of an enjoyable relationships and marriages.
You can also read about The statement of our Christian Faith or some of these dating articles and advice below: Not a Member yet? Sign Up